The Ultimate Guide to Toddler Beds
Transitioning from a cot to a toddler bed is an exciting time for your child, providing both confidence and safety at bed time. Our toddler bed guide aims to support your decision in finding the best bed for your child, and you may also view our collection of toddler beds for more inspiration.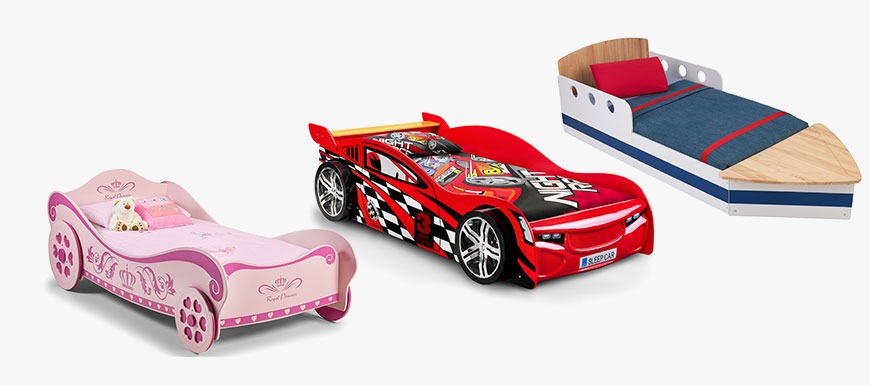 Toddler Beds – a Complete Guide to the Cot to Bed Transition, including Stats, Sleeping Tips and how to remain sane!
Being a parent has to be one of the most rewarding jobs on the planet (I genuinely do mean that, there's not a hint of sarcasm in my voice!). It's also one of the most challenging, want to-bang-your-head-against-a-wall frustrating, emotional and exhausting jobs… I can't think of another job that competes. Maybe a politicians PA, a Royal advisor, or perhaps Boris Johnsons barber? At least they all get a hefty pay-cheque, right? Sometimes it feels like we've been duped, we've watched too many American sitcoms and we've been spun tales of how fun and easy it is bringing up these tiny, who turn into not so tiny, human beings. They start out all cute and cuddly (that smell, can you remember that smell; you just can't beat the fresh, un-replicable, makes you go-all-gooey smell of a baby's skin), then before you know it, they've turned into energetic, loud, demanding small, smelly people who start challenging our perfect parenting skills – and this stage then goes on for years, probably for the rest of our lives right? Surely not?! Things just keep growing and multiplying, bigger bodies, bigger bills, bigger challenges, bigger headaches. Sigh. But I wouldn't want it any other way and I wouldn't swap it for the world!
I pitied guests who dared to step inside my house during the toddler years, they must have mistakenly thought they had rocked up on the film set of "Looney Tunes" with Taz (the Tasmanian devil) whirling wild, causing havoc and mayhem everywhere – it was probably difficult to tell whether it was the kids or me, cluelessly whizzing around, knee deep in Lego, frenetic limbs, frazzled hair, getting jobs done while they had their much needed nap! It does make me smile that it's often at this stage us parents think it's a good idea to move said whirlwind toddlers out from their slightly restrictive cot prisons and into not so restrictive beds! Why? Have we lost our minds?
I'm often asked by puzzled parents at what age is it best to make the transition from cot to bed – my honest answer is that there isn't a "right" age. For some parents, it may feel like a giant leap into a new stage and can feel like a daunting process, but it doesn't have to be! To help make the process as easy and smooth as possible – leaving you to enjoy the more positive aspects of this exciting milestone
The Cot to Toddler Bed Transition
As a parent, you'll experience a memory bank of moments that make you appreciate just how quickly your munchkin grows up. Their first spoken word is a big one, and their first cautious step is another. But when you spot your little one clambering up from their crib and grasping the bars with defiance, this is the moment you realise they're no longer a baby anymore.
Seemingly overnight, your newborn turns into a toddler. But there's no time to worry about the speed of this transition. As soon as you find yourself waking up to a gently creaking cot, a few semi-comprehensible shouts, and some huffing and puffing as your former baby rises from the mat, you know it's time to buy a bigger, brand new bed.
This is where Cuckooland can help. We have dozens of beautiful toddler beds available, all offering your child comfort and security at a point in their lives when they need it most. Shall we take a closer look?
At what age should my child move from Cot to Bed
There are many factors that may influence a parent's decision to make the move from cot to first bed. It could be the imminent arrival of a sibling, to offer the child more independence or just because everyone feels it is the right time to make the change. Whatever the reason, there is no right or wrong age to make this transition.
Results from a recent study identified that parents who wait to start the cot-to-bed transition until toddlers are 3 years old may find that both they and their child get better sleep. The research involved surveying parents and caregivers across 5 countries and was headed by Ariel Williamson of Children's Hospital Pennsylvania.
'Research during the last decade has shown how important healthy sleep is across the lifespan, but especially during childhood,' says Williamson.
The study authors reported in the journal Sleep Medicine that those who delayed the transition from crib to bed longer were more likely to report less resistance at bedtime, fewer night awakenings and longer sleep duration for children.
Williamson and colleagues collected data from 1,983 caregivers with toddlers aged between 18 and 36 months living in Australia, Canada, New Zealand, the United Kingdom and the United States.
The data was submitted by caregivers using the Johnson's Bedtime baby sleep app, a free smartphone application offered by Johnson & Johnson.
The team found that cot sleeping decreased steadily with age at the following rates:
Age 18-24 months 63% toddlers slept in a cot
Age 24-30 months 34% toddlers slept in a cot
Age 30-36 months 13% toddlers slept in a cot
Cot sleeping was associated with going to bed earlier, falling asleep sooner, waking up less often during the night, sleeping for longer stretches during the night and resisting less at bedtime.
'What stuck out to us was how remarkably consistent the benefits were at each toddler age group,' Williamson said. 'This is what we see clinically as well.'
In future studies, Williamson and the research team will use the app to investigate how parents start the cot-to-bed transition and what motivates them.
'Adults tend to see cribs as cages, but that's not how children see them,' said Lisa Meltzer, a pediatric psychologist at National Jewish Health in Denver, Colorado, who wasn't involved in the study.
'Children like small spaces as they feel safe and comfortable with them,' she said. 'If you watch young children play, they like to play under the table or in large boxes.'
What this study has identified is that there are possible benefits associated with sleep in delaying the cot-to-bed transition further into the toddler years. If, however you are keen to make the transition earlier, a Toddler Bed can be a super steppingstone, making the change from cot to bed a more manageable jump. Toddler beds are smaller than a standard single bed, therefore still give your child the feeling of being safe and snug but offer the sense they have stepped into the "grown up" world of the big bed. Finding the perfect first bed has never been easier, Cuckooland have a dedicated page full of toddler beds and here are some handy hints and tips highlighting the features and benefits:
The Who, What & Why's of Toddler Beds
What is a Toddler Bed?
A toddler bed is a small bed which measures 140cm x 70cm compared to a standard UK single bed 90 cm x 190 cm. Toddler beds are often thought of as a transitional bed which sits between a cot and a standard single sized kids bed. Toddler beds are often designed low to the ground or with partial rails to protect children from bumps and falls.
Why Use a Toddler Bed Instead of a Single Bed?
The saying goes, learn to walk before you can run. The same can be said for toddler beds. Children who are ready for a toddler bed have often outgrown the comfort and safety of a cot. That being said, small children do still require a bed which is tailored to their needs. Many don't consider a single bed to be the best option for toddlers are they are slightly more elevated and often don't provide the safety requirements needed.
What is a Toddler Bed Typically Made From?
Here's where things get fun… A toddler bed is versatile enough to be made from a variety of materials. Wood, metal and even plastic are firm favourites when it comes to toddler beds. Wood creates a warm, study structure, where as metal is good for its stain and scratch resistant properties. Finally, plastic is used because of its moulding capabilities meaning the bed frame can be creative and fun.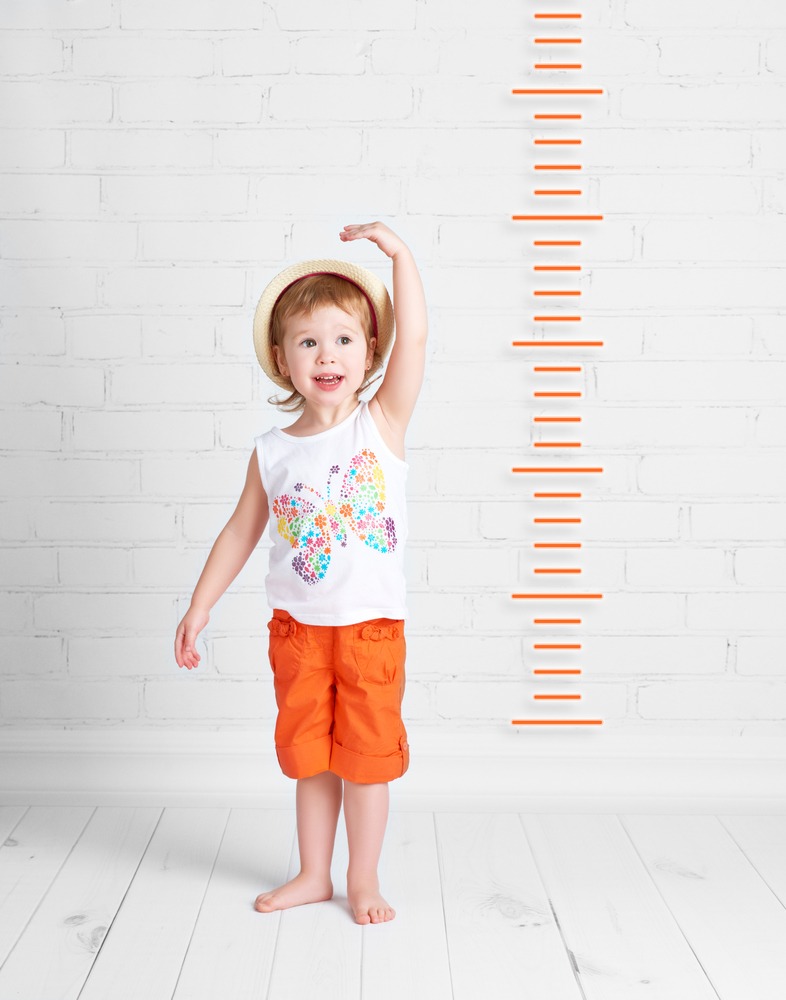 Measuring up your Toddler Bed
Most babies will outgrow their cot around the 18-month mark, but its pretty easy to know when to move them to a toddler bed- the space between body and crib edges will reduce considerably, and you'll spot your son/daughter flexing their newly discovered limbs to the point where they're prowling around the mattress getting ready for a Buzz Lightyear style take off.
Unlike cots, toddler beds are suitable for several years. However if you'd like to extend the lifespan of your purchase even further, consider buying a combination bed that can adapt and grow as your child does. Typically, a toddler bed is designed to fit a 140cm x 70cm mattress, which ought to accommodate even the fastest-growing pre-schooler for a lengthy amount of time. There ought to be minimal space between the mattress edge and bed itself, as this prevents the prospect of arms or legs slipping through gaps.
Typically, a toddler bed is designed to fit a 140cm x 70cm mattress
You'll need to take room dimensions into account before you buy. Some toddler beds – especially themed ones – are fitted with special features at the ends and edges. For example, our Aeroplane Toddler's Bed is perfect for a standard toddler mattress but comes with a propeller at the base and diametrically opposed wings on each side. It looks incredible, but just be sure there's enough space in the area you wish to place it before pre-ordering.
Balancing Safety & Storage
As we're talking about toddlers here, safety is of utmost importance. It's at this inquisitive age where children need to be watched closely, as they're old enough to explore but unable to understand what hazards are or how to avoid them.
Combining Sleep & Stimulation
A tricky part of the bed-buying process is finding the balance between a model that will stimulate your toddler's imagination while making sure that it doesn't keep them awake from too much excitement. But get it right, and you'll be well on your way to creating the kind of kids' bedroom that dreams are made of!
Get your child involved when you start bed shopping and take note of their reaction when you flick through the pictures. If their eyes light up at a certain design/theme, stirring an interest in Astronauts (good) or Pirates (not so good) it's worth taking note and playing around with a few options including setting a reward – a cool kids bed for achieving a milestone?? Some toddlers will feel utterly at home in a themed unit like a Race Car Toddler Bed, Boat Toddler Bed, or Princess Toddler Bed, but those prone to over-excitement may benefit from a subtler design like the East Coast Toddler Bed.
For some parents, tempting children to the land of nod is a challenge, in which case it's a priceless investment to choose a more advanced, interactive model that will have them begging for bedtime. The extraordinary Play, Learn, and Sleep Bed from Lifetime is the answer you've been waiting for – a model that achieves the impossible by making kids love the otherwise testy ordeal of 'going to bed'.
There's no stopping your baby from turning into a walking, talking, real-life little person, so you need to be prepared for the big bed swap moment. Thankfully, Cuckooland has a fantastic selection of colourful, top-quality toddler beds that will give your growing child a great place to rest their sleepy head at night.
Finding the perfect Toddler Bed:
Toddler beds are often the same footprint size and mattress size as a cot bed – 70cm x 140cm. If your child has already been sleeping in a cot bed this means you don't have to buy a new mattress straight away, however I would recommend looking to replace this when they are nearing 36 months as it's important that they have a supportive mattress to see them through their rapid growth years.
Toddler beds are usually lower to the ground than a standard single bed, making it easier for your little one to climb in and out of bed and meaning that if they do take a tumble, it's not such a long way down. Some toddler beds are even set on the ground, Montessori style, like the Cabane Toddler Floor Bed, encouraging free movement incorporating play and sleep.
Some toddler beds are themed to appeal to younger children, whether you have a precious princess or a roaring racer, themed beds make a great first bed and can make bedtime more appealing.
Oliver Furniture offers a collection of toddler beds that can be adapted, with the addition of their conversion kits, to make a completely different bed. The Luxury Wood Toddler Bed can be enlarged to a full size single bed and the Wood Mini+ can be converted into either a bunk bed or low loft bed – these toddler beds are a great option if you like the idea of extending the life of your toddler bed or have younger children who could benefit from sharing a bunk bed when their time comes to transition from their cot.
Toddler beds are often designed with safety features in mind, curved edges may replace corners, higher sides help to prevent rolling out and being set low to the ground gives you additional peace of mind that if they do fall out of bed, it's not such a long way down.
Of course, getting a new bed is exciting – especially if it's your child's first "big bed", so if you think there won't be a few overzealous bedtimes then think again; its normal, its natural and your child will soon settle down. You may find that your child experiences a few up and downs with their sleep routine, this may purely be down to the novelty of sleeping in a new bed and will quickly pass, or there may be other factors affecting their sleep.
During the toddler years (approximately 1-2 years of age) there are many developmental changes occurring, some of which can have an impact on sleep routines. According to the National Sleep Foundation toddlers need about 11-14 hours of sleep in a 24-hour period. Naptimes, although still vitally important, should be decreased to one a day, lasting between 1-3 hours, being careful not to allow napping too close to bedtime as this can impact sleep at night. The Sleep Foundation identified that many toddlers can experience sleep disturbance that are influenced by factors such as an increase in their motor, cognitive and social abilities, separation anxiety and their ability to get out of bed. They recommend the following sleep tips for toddlers:
Maintain a daily sleep schedule and consistent bedtime routine.
Make the bedroom environment the same every night and throughout the night.
Set limits that are consistent, communicated and enforced. Encourage use of a security object such as a blanket or stuffed animal.
Setting a regular bedtime routine can be really helpful at every stage of a child's development. When there is change, no matter how big or small, it can upset a child's equilibrium – maintaining a routine can help a child adapt more quickly to the change with the least amount of disruption.
So, when you make that all-important decision to move your little one into their new toddler bed – or indeed straight into a full size single bed, try to maintain their bedtime routine as close as possible to what has been their "norm". Whether you have a child who willingly hops into their new bed or plays a game of yo-yoing in and out, it's important that you stick to your guns and keep consistent with bedtime routine.
Toddler beds offer up a perfect balance of independence and proportion. They are an acknowledgment that our little babies are growing up and they give children a sense of freedom, whilst maintaining a feeling of security. Just try not to overwhelm them with so much sleeping space that they feel exposed and a little unsafe.
Fast forward a few years, my kids are now more sloth like than Tasmanian devil – weirdly though the house still has that "Looney Tunes" feel… perhaps it's me that's more like Taz!
You can talk to our Kids Bed Dream-team on +44 (0) 1305 231231 if you have any questions, or get in touch via email at customerservice@cuckooland.com. Buying a toddler bed might prove to be a bigger decision than you initially anticipated, but we can support you every step of the way. Let us help you get your little one something they'll really love..