The Ultimate Sofa Buyers Guide
We rely on our sofa for an awful lot in life, which is why it's so important to put a great deal of thought into purchasing a new one. There are all kinds of things worth taking into consideration when you're shopping for a sofa, and our ultimate sofa buyers guide below will help you get the best couch for your slouch.
Let's go surfing for a sofa, shall we?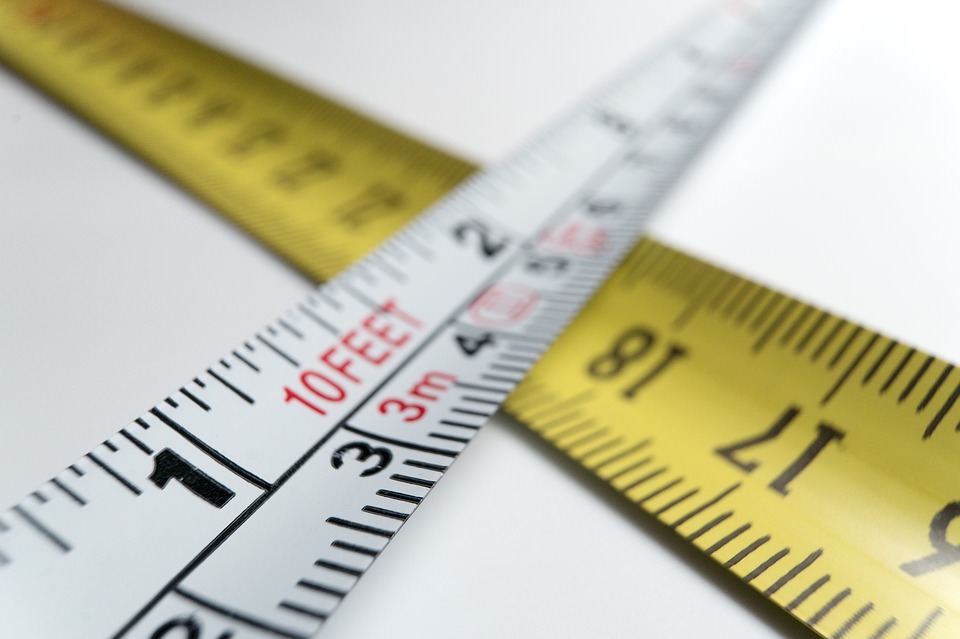 One of the very first things you'll need to do before you go shopping for a new settee is to find the tape measure (which is sometimes harder than finding the right sofa!) and start calculating the dimensions of the room. This will help you determine how much space you have available, and consequently guide you towards the kind of sofa that will be best suited for your living room.
The scope of the sofa itself will be listed in the product description, but what a lot of people forget during the measuring phase is the little things – like how much legroom you'll need between furniture. Mark out where you're planning to put your new sofa and determine whether you'll be able to sit comfortably without banging your knees on the table in front. Some sofas recline or come with built-in fold-out leg rests. Do you have enough room to stretch without knocking over your freshly made cup of tea? (and red wine stains when its been whacked off the coffee table).
You'll also need to check the sofa can fit through your front door in the first place. Consider the doorway dimensions, width, and height of the room itself, as this will make the delivery process much easier and determine whether your sofa will fit comfortably into the room. Remember that sofas often look best when they seamlessly blend into the surroundings, rather than as centrepieces of the room, so stick to smaller-sized settees if you don't have bags of space to work with.
Now we can dive down into the fun part: the touch and feel of your sofa. And given how it covers the entirety of the sofa, it's worth taking some time to pick out the right kind of upholstery. There are three key options to consider: leather, fabric and PVC.
Leather sofas are a classy solution that works well in a contemporary or minimalist interior, although you may want to look a little closer at the different types before you put your money down. Aniline leather, for example, is easiest on the eye but is on the pricier side. Protected (pigmented) leather has a polymer coating for added durability but isn't as impressively glossy as aniline. Semi-aniline is a good choice if you are torn between appearance and durability, offering a balanced solution between aniline and protected leather.
Fabric sofas offer a homelier feel and are available in a staggering range of design styles with multiple patterns. Cotton, wool, and chenille are just some of the options worth considering, but you'll need to take your living room backdrop into account for a solution that's floor-to-ceiling fabulous.
PVC is the bargain hunter's dream ticket, offering a similar look and feel to leather only for a much lower price, with easier maintenance to boot. This material isn't quite as durable as the one it's attempting to replicate, but it's a great option if you're looking at the bottom end of the price spectrum.
Finding the perfect sofa also involves picking a model with the right kind of arms and legs. That might seem a little peculiar at first glance, but you'd be surprised at how much furniture limbs vary in design style.
Let's work from the top down and begin with arms – which can be separated into four main categories: scroll, Howard, flared, and square. Scroll arms boast that classic curved look that so many people love and may come with pleating features and a few additional decorative touches. They help to give the room a more traditional appearance, so if you're looking to establish an unfussy, unflashy interior, scroll arms are a sensible choice. Howard arms differ in that the arm doesn't reach the end of the sofa – which may or may not be appealing depending on how much "edge" you're trying to give your living space. These arms are also fixed in a low position, which may prove more comfortable if you enjoy resting your head in the palm of your hand in front of the TV.
Flared arms are perhaps the most noticeable of all – leaning out away from the sofa and requiring a more generous amount of space to accommodate. They are very much in style, however, and now you know what they look like, you'll soon begin to spot them in a number of contemporary interiors. Last but not least, we have square arms, which are the most popular variant for modern day homes. These are usually smaller and fit in perfectly with a minimalist décor – simple, elegant, and fashionable.
As we travel down towards the legs, it's worth pointing out that these support systems not only vary in appearance but also in terms of how they are attached. Many are bolted into place – which is the better choice in terms of stability – but others are screwed in. Some sofas arrive with the legs fixed in already, but several designs do not so make sure you have your tool kit at the ready if your model is in the latter category. The subtlest pick of the bunch is glide legs. These are basically invisible, making the sofa appear as though it is standing alone. The big plus point for these ghost-like legs is that it makes repositioning a doddle, and they also work well if you want your sofa to be on the lower side.
Bun legs are another good option if you're going for tact, consisting of a circular base and small height. For something a little more stylish, however, it's worth looking at a sofa with sabre or stiletto legs. Both of these move outwards away from the sofa, propping it up with grace. The main difference between them is that sabre legs are usually built with wood, whilst stilettos are crafted with metal. In either case, these legs will contribute to the establishment of a handsome, fashion-forward living room.
It's what's inside that counts…
The last thing you'd probably think about during your sofa shop is the fillings, but in reality, the quality of the stuff inside actually makes a massive difference. Like with every aspect of sofas, there are several different types of fillings to be found on the market.
Foam-based upholstery, for example, is firmer than other fillings but does lose its volume over time. The best way to battle against this is by turning the cushions over occasionally, so one spot isn't worn out disproportionately. If you buy a sofa with high-resilience foam, you can expect the springiness to last a little longer. For something a bit softer, fibre fillings (or foam-based with a fibre wrap) are popular, offering great support and requiring a little less maintenance. All you'll need to do is plump the cushions now and then to ensure they retain their integrity.
Looking for the finest filling around? Feather was once considered rather chic, but is rarer nowadays, largely due to price. Offering one of the softest possible surfaces, any sofa with these filings will require careful management, and you'll need to remember to flip and plump the cushions on a weekly basis.
The sofa lifecycle and care
Sofas go through a lot, especially if you have kids and pets in the house. This means that you need to consider robustness before you buy. Think of a sofa as an investment for years to come: it needs to be able to stand the test of time and not succumb to wear and tear mere weeks after carrying it through the door.
Hard wood like oak, beech and ash will cost you more, but you're likelier to get added years of use out of your couch for splashing the extra cash. For a cheaper, but slightly less durable option, you can opt for softer wood solutions, like pine, for example. Plastic and metal frames are also available, and whilst these can provide good support, they may be subject to warping over time. If you still have your old sofa sitting there, consider all the disposal options before leaving it around the back of the skip. Numerous charities such as The British Heart Foundation who will happily take unwanted furniture off your hands, and there are several companies who specialise in collecting old sofas from households. Have a quick snoop online and you'll see there are much better ways to get rid rather than simply abandoning the sofa outside.
Sofas are a sanctuary from the outside world, and now, thanks to our Ultimate Sofa Buyers Guide, you'll be able to get the best bang for your buck when you go shopping for a new one. Here at Cuckooland, we love kicking back on furniture in our free time just like everybody else- in fact, we have a few sofas in our chill room for staff to relax and recharge on during lunch breaks. If you ever need extra help searching for a fantastic new model, just give us a call on +44 (0) 1305 231231, or drop us a line on customerservice@cuckooland.com.